HUMTOWN PRODUCTS
Case studies
HOW HUMTOWN HELPED SOLVE A FOUNDRY'S LABOR SHORTAGE
PROBLEM: A longtime foundry customer was facing the biggest labor shortage America had seen in decades. The orders were coming in, but they didn't have enough workers to fulfill them. Any workers that they were able to hire wanted nothing to do with working in their core room. Quickly running out of options, this foundry went outside of their walls for core quoting and turned to Humtown to start outsourcing their core room because of assured delivery.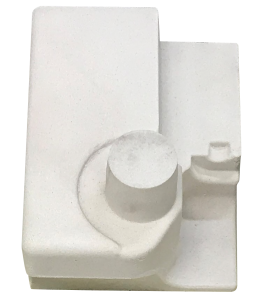 SOLUTION: After receiving their tooling, Humtown Products had the tooling prepped and rigged within two weeks. The samples required were delivered to the customer within a month of tooling receipt. The customer informed us this was getting them out of a tight spot with their customer and was much quicker than anyone else that they had quote the job.
HOW HUMTOWN'S EMERGENCY RESOURCING SAVED THE DAY
PROBLEM: Disaster stuck for one of our foundry customers. Their entire foundry was completely consumed and destroyed by a large fire. Their core operations were going to be down for at least six months, and they had a long line of customers who still needed their castings. To fulfill their orders, they needed a partner who could step up and perform emergency resourcing support – and who also had capacity and capability to handle all of their orders.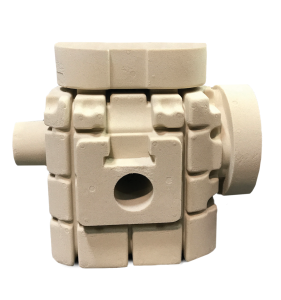 SOLUTION: This foundry chose Humtown Products. They sent all of their tooling, which had survived the fire, to our Columbiana facility. Over the next 8 months, Humtown produced tens of thousands of cores for this foundry, and shipped them to a third-party foundry to do the pours. This foundry chose Humtown because they knew we would come through for the commitments they had made to their customers. If you are in a pinch and need emergency resourcing, Humtown Products is here to help.
HOW HUMTOWN'S TWO PROCESSES HELPED MEET PRODUCTION GOALS
PROBLEM: A permanent mold aluminum castings manufacturer reached out to Humtown with a problem. As a tier 3 supplier, they were familiar with the industry but had zero experience with the use of sand core products. They asked for our help.
SOLUTION: Humtown helped this customer develop 22 tools for 5 different core blowers to meet this unique permanent mold application. During the tooling development process, we were able to use Humtown Additive's 3D sand printing for rapid prototyping and to eliminate any post construction changes to the production tooling. Once we were able to prove out their designs, we were able to utilize Humtown Products's conventional sand core & mold production to produce hundreds of thousands of cores for everything from automotive to marine. To date 3 of the jobs are in production utilizing the 3D process.