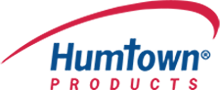 — Humtown Products – Your Solution Provider —
Stay Ahead of the Curve:
Optimize Your Profitability with a Core Supplier
Humtown Products. Let our experience work for you!
— SEIZE YOUR OPPORTUNITY! —
If you could gain a competitive advantage, would you seize the opportunity?
The constant, rapid advances in core design and production make it nearly impossible to routinely upgrade technology, especially since your bread and butter is in castings (not cores), yet you can't afford to be left in the dust. A partnership with Humtown Products complements your skills and abilities, and lets you optimize your profitability.
Humtown Products is proud of its rich, 50+ year history, and has positioned itself as the industry leader in traditional and 3D printed sand cores and molds. Why Humtown?
• As a pioneer in additive manufacturing, Humtown makes the impossible possible AND profitable. From prototyping to production, we can create any core or mold, no matter how intricate. Your only limitation is your imagination!
• From simple production jobs to highly complex cores, emergency resourcing to long-term production jobs, Humtown is always ready to respond with high-quality sand cores and molds.
There are many driving forces in forming a relationship with Humtown Products:
• Eliminate scrap core costs

• Don't agonize over tooling for low runs

• Never pass on casting quotes due to space or staffing

• Capitalize on new technology without the cost of implementing it
Interested in taking the next step toward growth and innovation? Work with Humtown Products and get the best core-making process to keep your bids and production competitive!
44708 Columbiana-Waterford Rd. P.O. Box 367 Columbiana, OH 44408 | Tel: 330.482.5555 | Privacy Policy