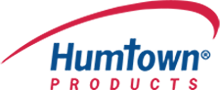 — Humtown Products – Your Solution Provider —
Enabling Dreamers is at Our Core.
DREAM BIG.
Learn how a partnership with Humtown Products will let you do what you do best.
— START DREAMING TODAY! —
Shrinking product life cycles and eroding margins make it nearly impossible to routinely upgrade technology. A partnership with Humtown Products complements your skills and abilities, ultimately creating a strong overall package less affected by market variations.
It doesn't matter whether your outsourcing needs are tactical or strategic; partnering with Humtown can have a major impact on your return on assets (ROA) and return on invested capital (ROIC).
Humtown Products is proud of its rich, 50+ year history, and has positioned itself as the industry leader in traditional and 3D printed sand cores and molds. Why Humtown?
• As a pioneer in additive manufacturing, Humtown makes the impossible possible AND profitable. From prototyping to production, we can create any core or mold, no matter how intricate. Your only limitation is your imagination!
• From simple production jobs to highly complex cores, emergency resourcing to long-term production jobs, Humtown is always ready to respond with high-quality sand cores and molds.
The driving force to form a relationship with Humtown Products varies by industry, but some common goals include:
• Reducing Overhead & Expense
• Eliminating Need for Tooling
• Utilizing Humtown's Expertise & Technology
• Improving Time-to-Market
• Using One Core Supplier for Multiple Foundries
• Adjusting to Market Demand
Interested in taking the next step toward growth and innovation? Reach out to Humtown Products today to discuss your dreams!
44708 Columbiana-Waterford Rd. P.O. Box 367 Columbiana, OH 44408 | Tel: 330.482.5555 | Privacy Policy