UNItube™ is the Blow Tube of the Future
The UNItube System™ solves many problems commonly encountered in conventional core making. Since metal blow tubes are manufactured in fixed increments of length and diameter, a core shop must stock many sizes of tubes and tips for service replacement. But by simply trimming the UNItube's tip with a sharp knife, you can custom-design the tube to suit whatever requirements you have. Easy to install, simple to replace, and easily adjustable, it's a simple recipe for savings that you can begin taking advantage of today.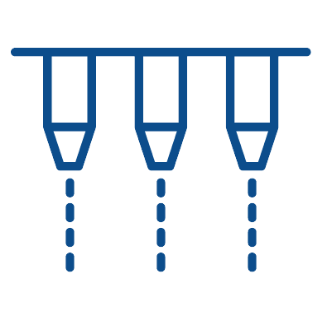 These blow tubes have been designed for cold-box core and mold making processes, oil sand applications and other similar production.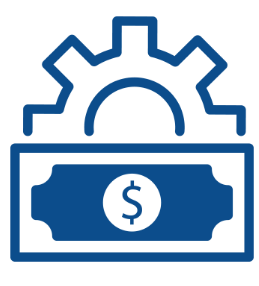 Instead of maintaining a huge inventory of metal blow tubes in different sizes, just buy UNItubes that work more efficiently and cost less too.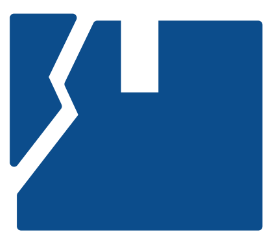 These blow tubes are made from impact-resistant plastic, which absorbs stress and minimizes core box damage due to misaligned blow tubes.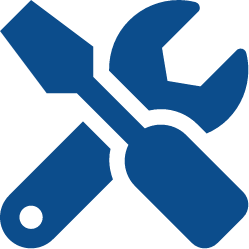 Easily Replaced
& Installed
The UNItube is easy to install, simple to replace, and adjusts to any size simply by cutting the end to achieve the desired rate of flow.
An Inside Look at the UNItube System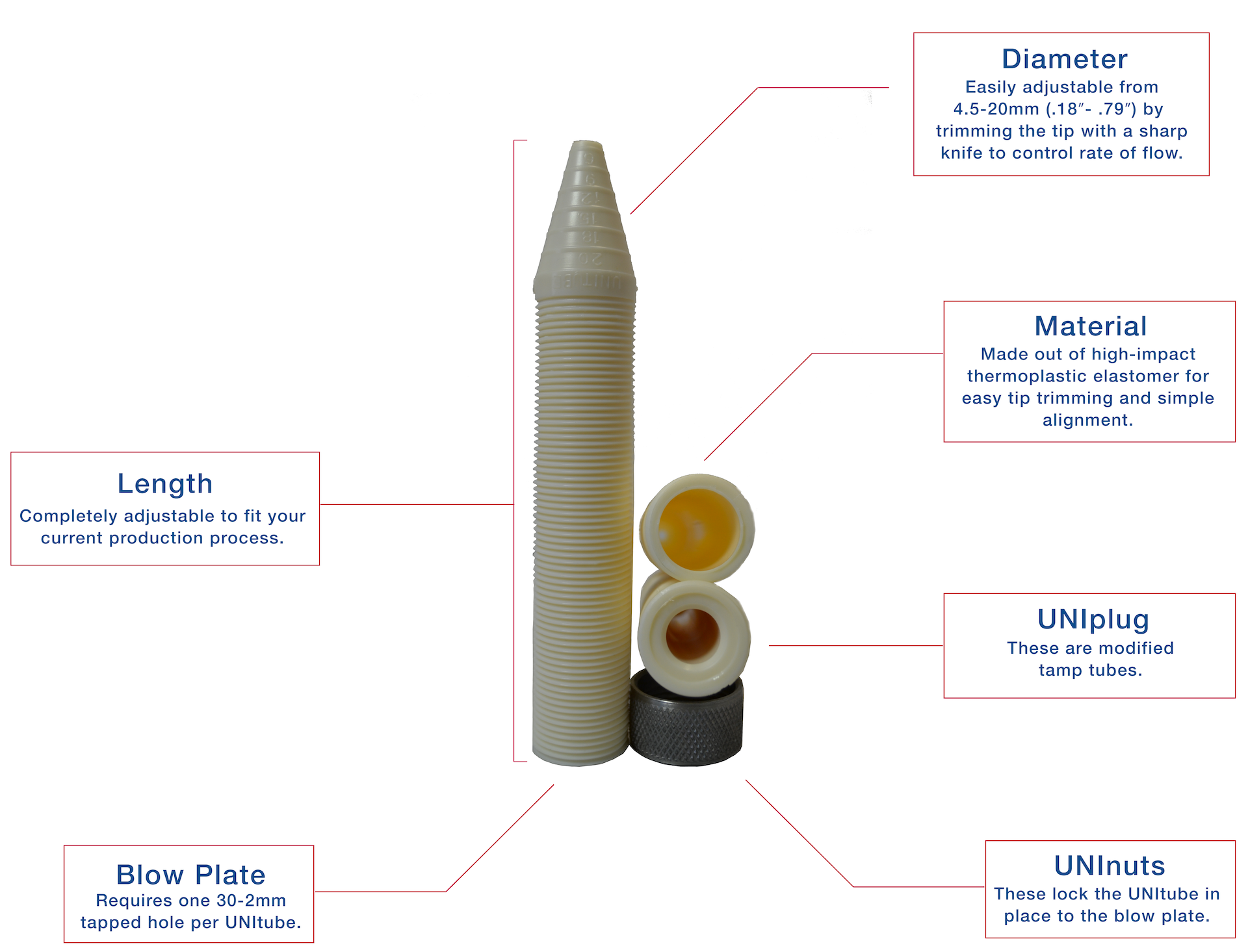 Preparation and Installation Made Easy
The UNItube System™ seats into a single angle cone, steep enough to minimize sand retention. The blow plate requires only a 30-2mm tapped hole – a substantial savings over conventional metal blow plate preparation. The 30-2mm tap and the special cutter for forming the socket are available from Humtown. You can view the preparation and installation graphic below or download the preparation and installation guide below.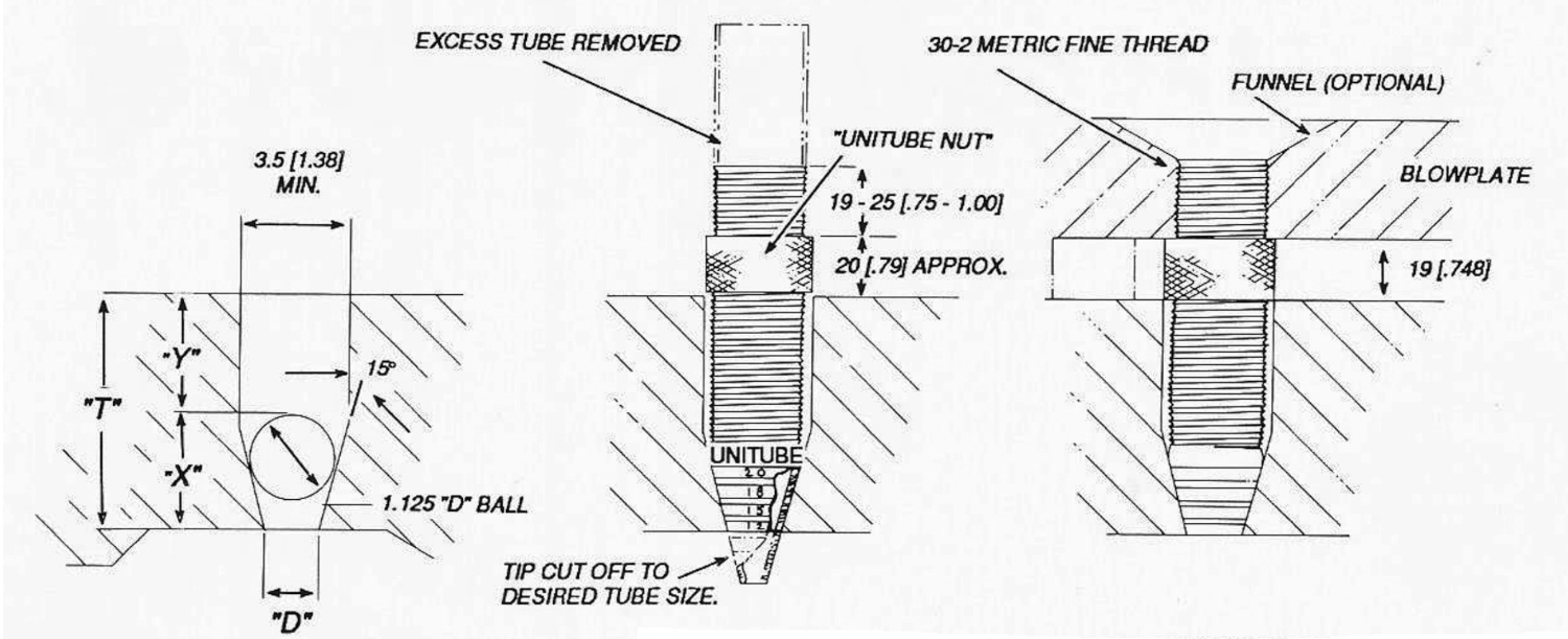 How much potential profit gets eaten up at your facility due to core boxes damage by misaligned blow tubes? The UNItube patented blow tube system is made from impact-resistant plastic, which absorbs stress due to misalignments without damage. The UNItube costs less than metal blow tubes, is easier to install and replace, minimizes damage from misalignment, and best of all, replaces many different sizes of metal tubes with one product.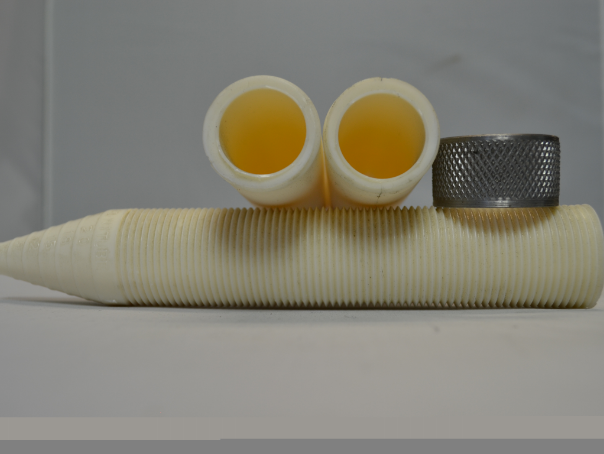 Why maintain a huge inventory of metal blow tubes in different sizes when you can buy UNItubes that not only replaces most of them but works more efficiently and costs less too? Shop our UNItubes, UNInuts and UNIplugs quickly and easily in our online store by clicking the button below!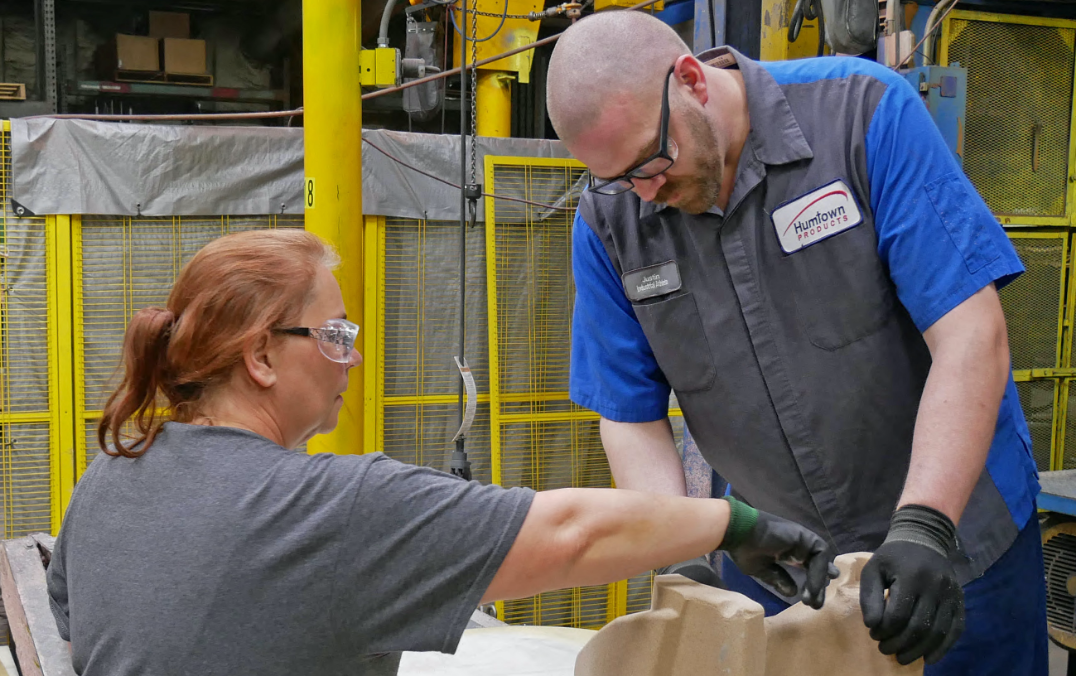 CONVENTIONAL Sand Cores & Molds
In addition to 3D printed cores and molds, we are also global leaders in conventional manufacturing. Humtown Products, a division of Humtown that specializes in the more traditional cold-box and air-set processes, produces cores and molds in Columbiana, Ohio. Serving the foundry industry for more than 50 years, they know a thing or two about optimizing their cores and molds for the casting process.